Do you want to taste delicious cookies, mug cakes, fluffy sugar cookies and a lot of other delicious keto dessert recipes? Well, these easy keto dessert recipes can help you to get a great treat easily. You can get these amazing keto dessert recipes which are fit for a low carb diet and still taste magically delicious!
The most delicious keto dessert recipes
Do you want to get perfect dessert recipes which can fulfill your keto diet needs as well as can provide you the most delicious food option to grab? Well, the following keto dessert recipes are surely going to make you fall in love with keto all over again. (there are referral links and recommended product ideas on this page; see our disclosure below).

Here are the 13 Most Delicious Keto Dessert Recipes;
1. Low carb blueberry cobbler
This low carb recipe can make your summer sweet and can fit best into your diet plan. Lemon juice, blueberry, almond, and lemon zest are major ingredients. Combine blueberries, lemon juice, sweetener and mix well. Melt the butter, stir almond flour, lemon zest and sweet. Pour the dough over blueberries. Bake the mixture and enjoy this delicious keto dessert recipe.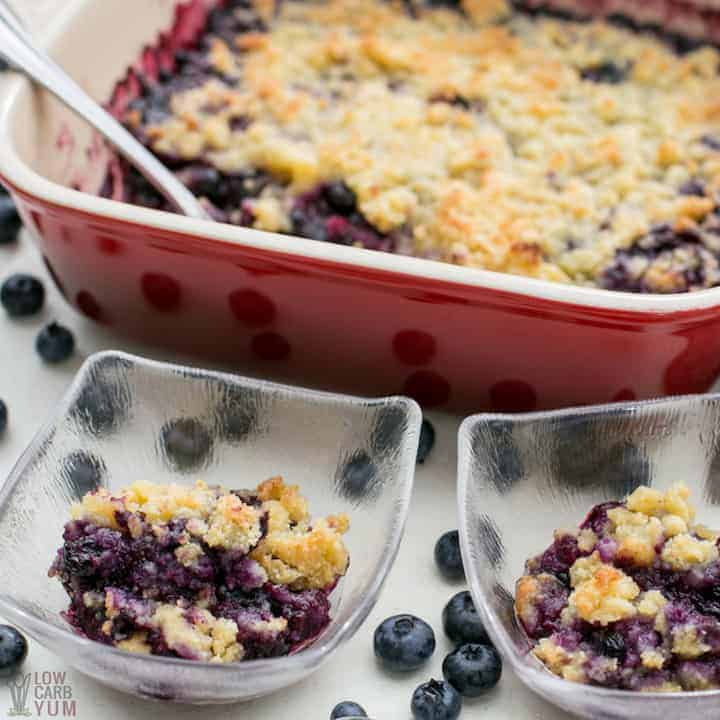 Source/Full Recipe: Low Carb Yum
Recommended Keto Dessert Book: See Reviews Here
2. Keto chocolate mint shortbread cookies
These keto diet cookies are heavenly fluffy and crispy with mint chocolate flavor. This is a gluten free recipe which is easy and quick to prepare. You can even make it on the go and enjoy these delicious and low carb sweets.
Source/Full Recipe: Kimspired DIY
3. Keto white chocolate macadamia nut pudding ice cream cookies
These are the amazing white chocolate and nut pudding ice cream cookies which are based on 3 ingredients mainly. White sugar-free chocolate, whipping cream and macadamia nuts are the only ingredients which are being used in this delicious recipe and you can prepare this in under 10 minutes. Enjoy a perfect keto dessert recipe that comes with great looks. These are the best flourless keto diet cookies which you can ever have.
Source/Full Recipe: Kimspired DIY
Recommended Keto Dessert Book: See Reviews Here
4. Key lime cheesecake in a jar
This is a perfect low carb yum which you can enjoy as an amazing keto dessert recipe. Lime, whipped cream and almond floor are major ingredients that are being used in this amazing recipe. This is a high-fat dessert recipe with very little carbs and a delicious treat to taste.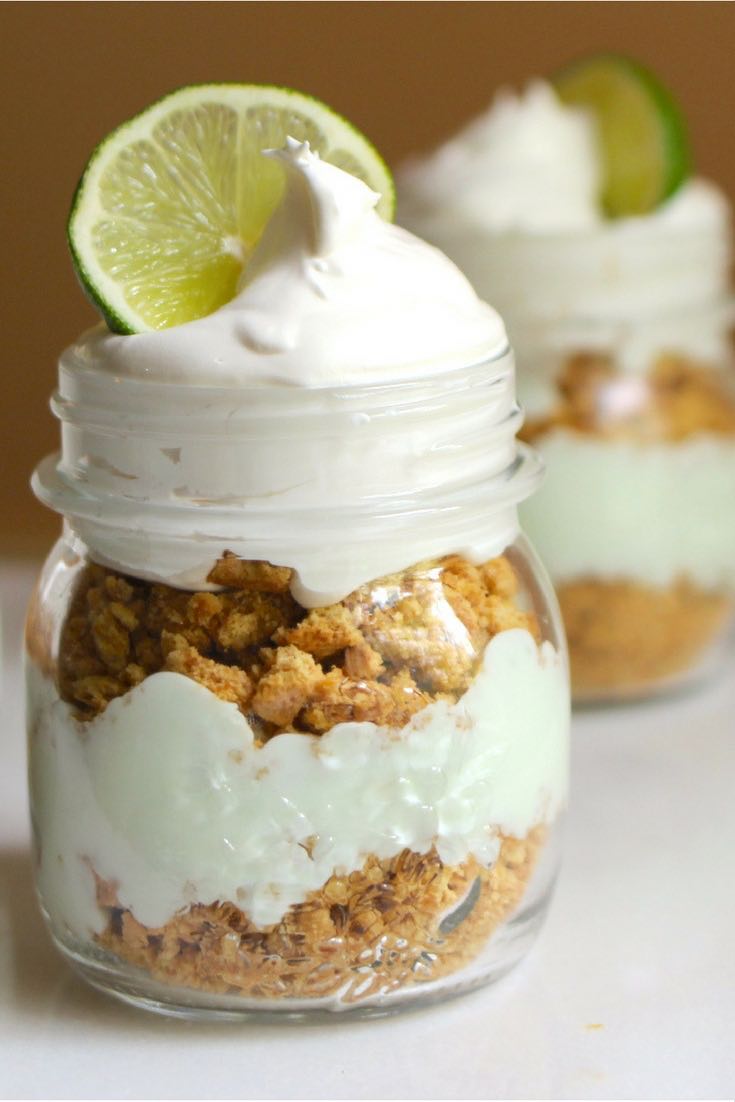 Source/Full Recipe: Tip Buzz
5. Chocolate chip pound cake
This is an amazing and simplest recipe to enjoy delicious keto dessert. The major ingredients are vanilla, sea salt, cream, baking powder, sweet butter, and almond flour. To prepare this use a mixer to beat the butter and sweet together gently until it gets fluffy. Now add vanilla, eggs, and cream cheese and beat well again. Add almond flour, sea salt, and powder and combine them properly. Now mix the chocolate chips and bake for 30 to 40 minutes at 350 degrees until the top gets brown. Now melt butter and add molasses, vanilla, cream, sweet and sea salt. Serve cooked cake with this sauce. Cheers!

Source/Full Recipe: Fine Cooking
Recommended Keto Dessert Book: See Reviews Here
6. Sugar-free caramel sauce
This is an amazing low carb dessert which comes with caramel and can be drenched over anything without disturbing your diet plan. You can put it on brownie mug cake to have the ultimate keto desserts with ease.
Source/Full Recipe: Sugar-Free Londoner
7. Keto chocolate mousse
"Please tell the kids to be patient; this yummy chocolate mousse will be ready in 10 minutes!" Chocolate mousse is one of those desserts that can live a double life. This amazing mousse comes with an amazing blend of the goodness of heavy whipping cream, cream cheese, and butter. Cream cheese can make things better specifically in keto diet. You can eat this amazing dessert just after mixing the bowl or can freeze it to get the taste of a creamy chocolate ice cream.
Source/Full Recipe: Jennifer Banz
8. Carbless chocolate peanut butter pecan bark
Most of us may never include the word bark in the category of desserts but after knowing this recipe you can get a better idea about the dessert bark too and this is amazingly delicious. This is a carbless wonder which can make a perfect choice for your keto dessert. It can fulfill your dessert craving. This is a perfect mixture of creamy peanut butter, vanilla, and almond extracts and coconut oil.
Source/Full Recipe: Simply Taralynn
9. Keto no bake cookies
This recipe has a perfectly descriptive name. Real butter, peanut butter, shredded coconut, and sweetener are major ingredients. Keto no bake cookies are one of those perfect keto dessert recipes in which very little sweeteners is required and fortunately, these are being made with keto-friendly peanut butter for a healthy keto diet. So, this is one more delicious addition to your favorite keto diet.
Source/Full Recipe: A Sparkle of Genius
Recommended Keto Dessert Book: See Reviews Here
10. Keto chocolate coconut cups with only 3 ingredients
This yummy keto dessert recipe uses only 3 ingredients! This is too delicious to be true. This is a great dessert which is filled with healthy fats and is sugar-free too. Only 3 ingredients which are coconut butter, coconut oil and cocoa powder being used in its preparation. And perfect blend of these 3 ingredients can provide you with an awesome treat.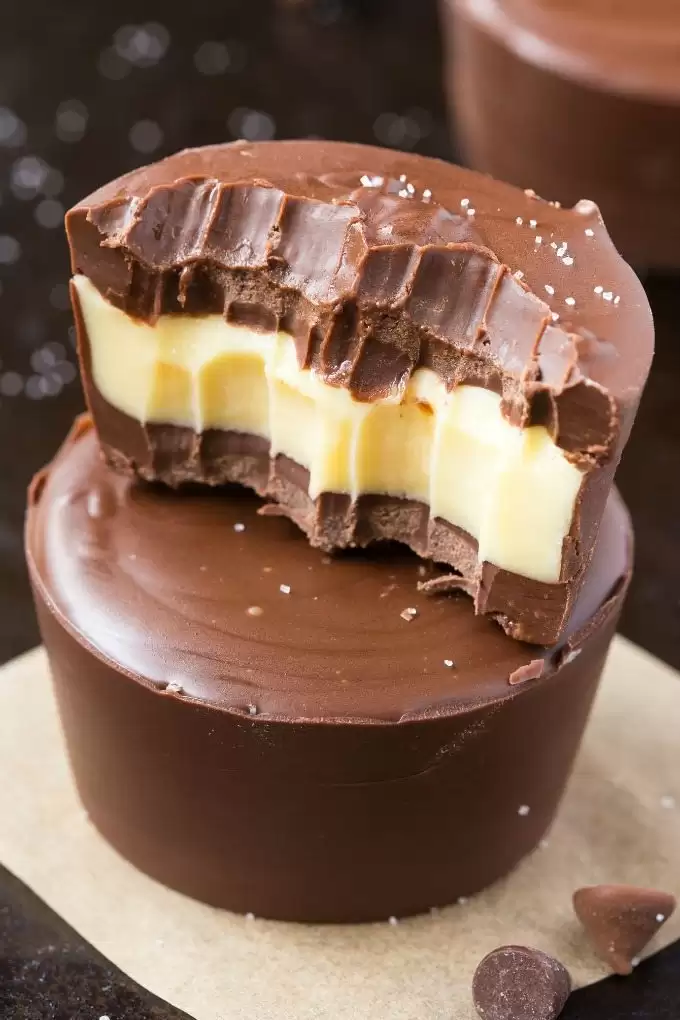 Source/Full Recipe: The Big Man's World
11. Keto Ice Cream with only 4 ingredients
If you are an ice cream lover, then amazing chocolate ice cream can easily satisfy your cravings. It is made of natural ingredients which are low carb, high fat and sugar-free. You can get it as a keto dessert item without feeling guilty.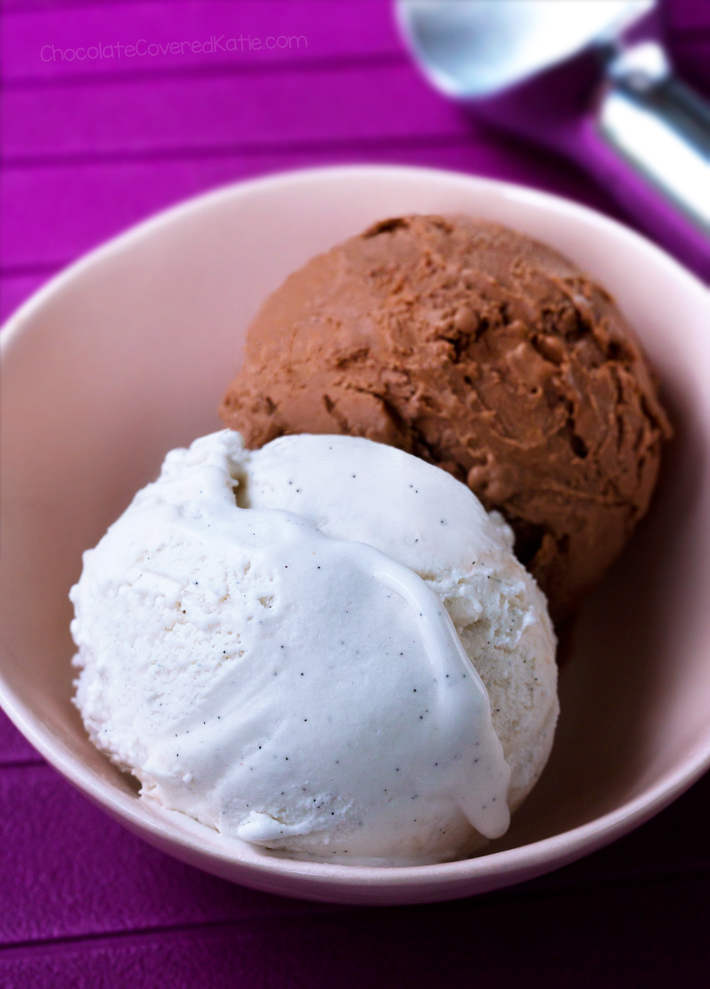 Source/Full Recipe: Chocolate Covered Katie
Recommended Keto Dessert Book: See Reviews Here
12. Peanut butter cheesecake
You can see the truth here: cream cheese and peanut butter come with low carb but high fat and these can be the best ingredients for an amazing keto diet recipe. You can use both amazing ingredients to create a keto magic. Enjoy this keto diet any time. This delicious combination can easily make the list on your keto diet plan. Just make this amazing dessert and for sure, "you're gonna love it!"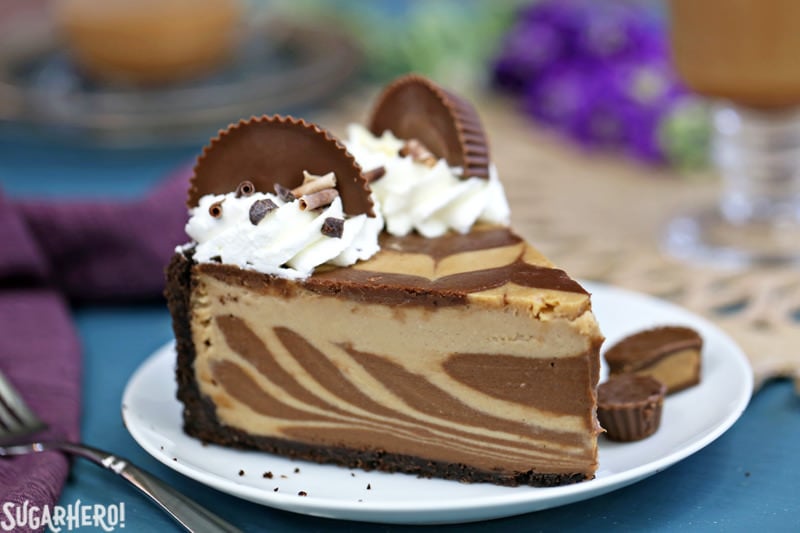 Source/Full Recipe: Sugar Hero
13. Keto cinnamon roll in a mug
This is the best gluten free, low carb, grain free keto dessert recipe which can be prepared with ease. Almond flour, baking powder, cream cheese, egg, and butter are major ingredients. Melt butter, add baking powder almond flour, truvia, and egg and mix them. Microwave at high temperature. Melt butter adds truvia and cinnamon and mixes them. Pour on the baked cake with sweetener and serve.
Source/Full Recipe: Gnom Gnom
13 Most Delicious Keto Dessert Recipes: Conclusion
Keto dessert recipes can be one of the most flexible treats that can help you to complete your keto diet plans. They taste great, look great and can help you to lose weight; so say "hello" to these delicious keto dessert recipes! Cheers!

Recommended Keto Dessert Book: See Reviews Here