The ultimate Halloween cupcake ideas are here.
Spooktacular cupcakes have never tasted so good! The kids will love them. And so will the adults.
Of course, Halloween cupcakes have always delighted the whole family. Whether for Halloween, at birthday parties, special events, as desserts, or for any occasion, freshly baked cupcakes bring a big smile to everybody's face.
Cute, delicious Halloween desserts are simply irresistible for kids and for the kid at heart. I am pretty sure these easy Halloween cupcakes will spook and delight the whole family at the same time.
But when delicious cupcakes are spiced with the scary flavor of Halloween, they transport all of us into a whole new mega-spooky, mega-delicious world of excitement. And that yummy feeling lasts for a long time.
There are referral links on this page, and I may receive a small commission, at no cost to you, if you purchase through my link. Thank you.
With so much Halloween spookiness and treats to go around, baking cupcakes has never been easier!
That's why we have handpicked the most delicious, spooky, and best Halloween cupcake ideas that will bring a big smile to the whole family.
Now, here are the cutest, most easy Halloween cupcake ideas that are so scary as well;
1. Monster Marshmallow Cupcakes
If you are looking for the perfect blend of spooky and delicious treats for your family, these monster marshmallow cupcakes are sure to bring big smiles and a bit of spookiness to everyone. Delicious, scary but still fairly easy to make, these monster marshmallow cupcakes will be the perfect treats that will surely leave sweet Halloween memories with all the kids. Happy Halloween to the whole family, especially the kids!
Source – Get the full recipe here: Smart School House
Get the cookbook here: Monster Marshmallow Cupcakes
Spiced with peppermint, and made with good amounts of milk, vanilla, eggs and topped with chocolate candies, these Frankenstein cupcakes will make the spooky spirit of Halloween come alive.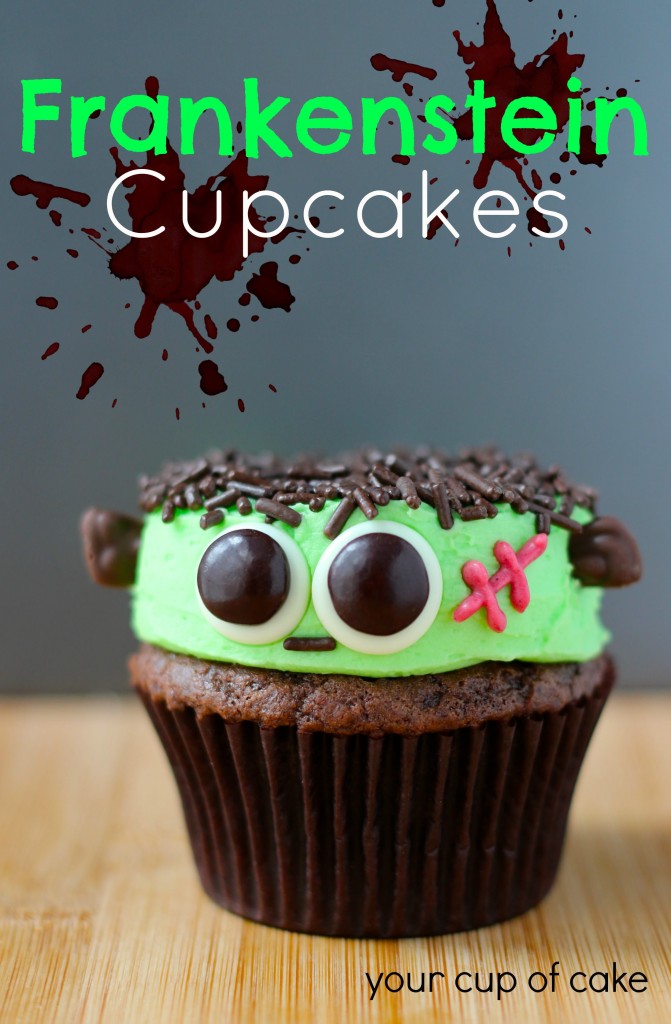 Credit and full recipe: Your Cup of Cake
Inspired by the real-life TV drama, The Walking Dead, these Halloween cupcake beasts are a different breed. Like the walking dead, when the kids and the whole family taste these yummy cupcakes, the sweet feeling will simply not go away!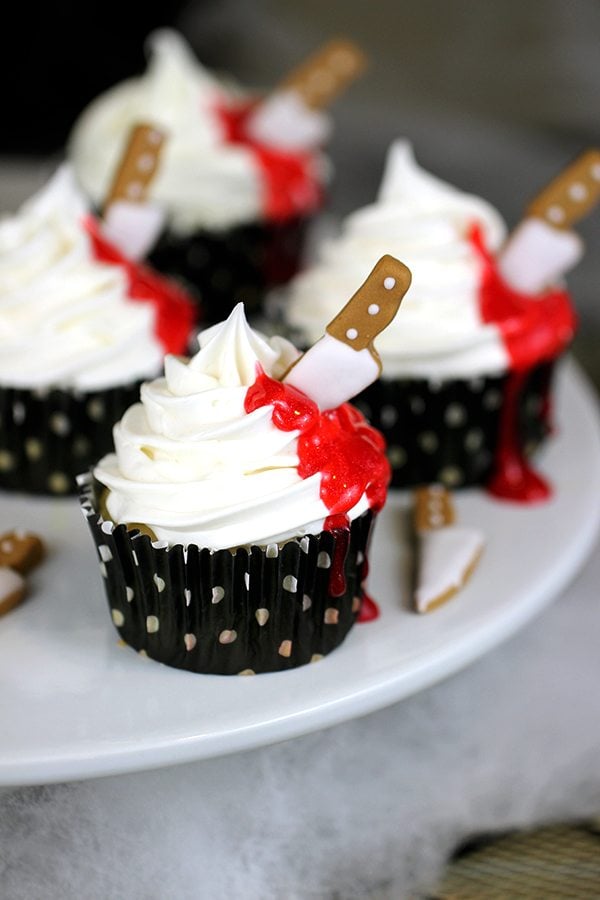 Source and recipe: The Walking Dead Cupcakes
If you are looking for a way to get the kids attention during Halloween, these Halloween spider cupcakes will do the trick before the treat. Sprinked with chocolate and with candy eyeballs added, this could be one of the best little family projects to keep the kids busy, calm and happy.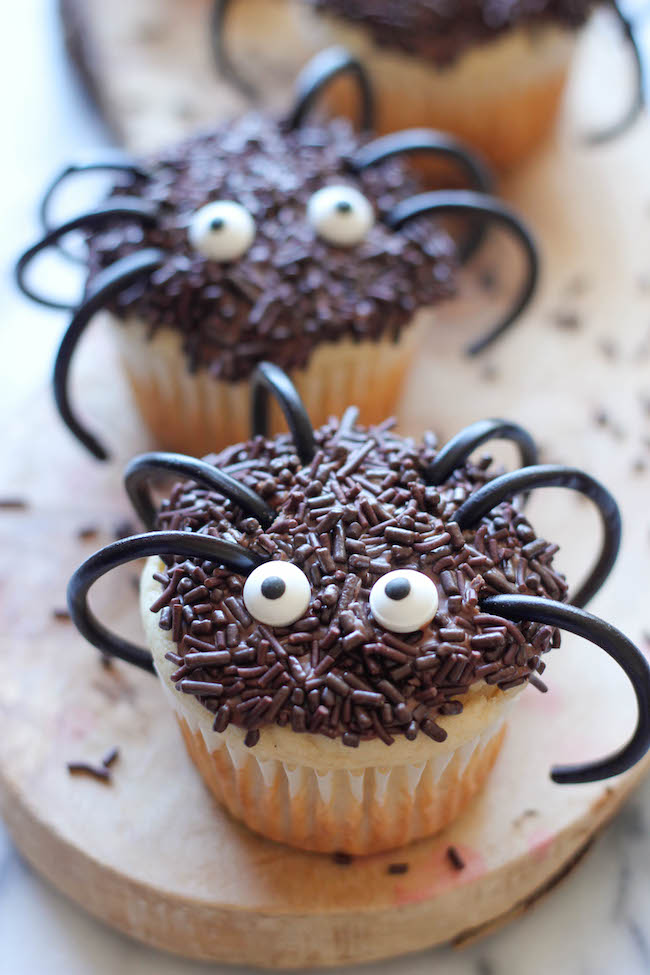 Recipe/Source: Damn Delicious
These reindeer cupcakes look spooky, and yet, they have real Christmas story to it. Whether you serve them as treats for Halloween or Christmas, or both, one thing is certain: the kids will love decorating these cute cupcakes.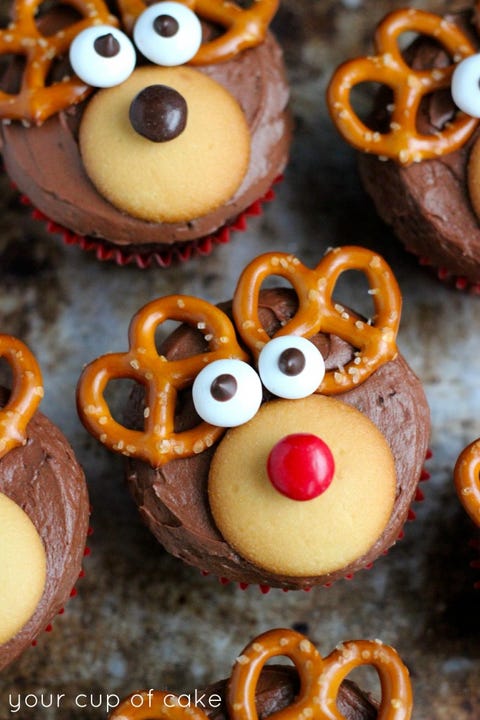 Recipe source: Country Living/Your Cup of Cake
6. Witch's Cauldron Chocolate Cupcakes 
These adorable chocolate cupcakes have a bit of a witch's twist to it. But it doesn't stop there. Made with extra rich chocolate milk, these delicious chocolate cupcakes will make the whole family appreciate the amazing little pleasures of Halloween.
Source: Life Made Simple Bakes
7. Creepy Monster Claw Cupcakes
If Halloween brings to mind spooky images of "pumpkins and ghosts, witches and monsters", then these creepy monster claw cupcakes are a classic reminder. After the initial spookiness fades away, the kids will surely have a great time "taming" these monster claw cupcakes!
Recipe/Source: CupcakesGallery
Talking about ghosts, these skeleton cupcakes are sure to reinforce that spooky image, at this Halloween time. These delicious cupcakes are a must-have at your Halloween party. Now, the kids can be real-life superhero ghostbusters! Happy Halloween!
Recipe/Credit: My Recipes
9. Bloody Broken Glass Cupcakes
"ahhhhhhh! you've been stabbed! happy Halloween! :::: " ( I love that line!)
Recipe/Credit: Story of a Kitchen
9 Ultimate Halloween cupcake ideas
These are the best Halloween cupcake ideas to bring the perfect combination of spookiness and joy to the whole family.
With so much Halloween desserts and fun to go around, baking cupcakes has never been easier! Halloween can be a great time to build family memories that last forever.
Happy Halloween!
Bake with Rachael Ray: Imagine baking your Halloween cupcakes in the baking set below, by Rachael Ray…