Ketogenic dishes have become so hot. Ketogenic recipes have become the wave of the present and also the future. The highest joy of a ketogenic lifestyle is to able to discover keto recipes that help you to stay fit or lose weight and taste great as well. It's like eating your cake and having it too. This is the ultimate joy in a ketogenic lifestyle. We call it "keto nirvana." This is the kind of keto lifestyle that gives you perfect happiness. Which girl doesn't want perfect happiness! (there are referral links on this page; see our referral disclosure below)
That's why we have hand-selected the top ketogenic dishes that are designed to give you keto nirvana.
Now, here are 8 Ketogenic Dishes That Will Make You Fall in Love with Keto Recipes;
If you are looking for a tasty combination of lemon, garlic and parsley "baked" into salmom, welcome to One Pan Lemon Garlic Baked Salmon and Asparagus. This ketogenic dish gives you the tastiest side of salmom. If you have ever wanted to put salmon on your family's dinner table, this is the coolest way to go. With salmon so soft and tasty, the whole family will love this ketogenic dish (includinng those who are not on a keto diet).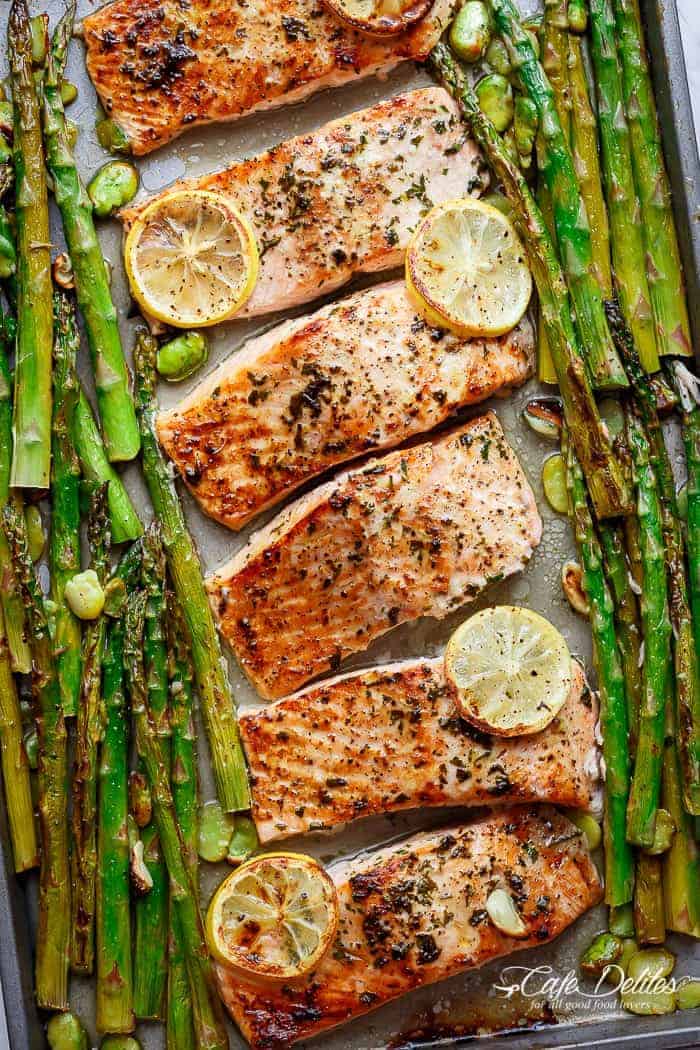 4 – 6

 

(6 oz or 170 g) salmon fillets, skin removed

2

 

tablespoons

 

minced garlic

2

 

tablespoons

 

fresh chopped parsley

1/3

 

cup

 

freshly squeezed lemon juice

Olive oil cooking spray

1

 

teaspoon

 

Kosher salt

 

(or sea salt flakes)

1/2

 

teaspoon

 

cracked black pepper

4

 

bunches asparagus

 

(24 spears), woody ends removed

1

 

lemon

 

, sliced to garnish

1/3

 

cup

 

beans/peas or any other greens
Source/full recipe: Cafe Delites
This low carb sesame chicken recipe is a Chinese-inspired ketogenic diet. Since ancient Babylonian times, sesame seeds have been known to possess awesome nutritional value and natural healing power. Sesame seeds are also packed with protein and fibre in addition to giving you strong bones, beautiful skin and hair. When you dig into this Low Carb Sesame Chicken, not only are you getting some keto nirvana, you are also enjoying goodies from the ages.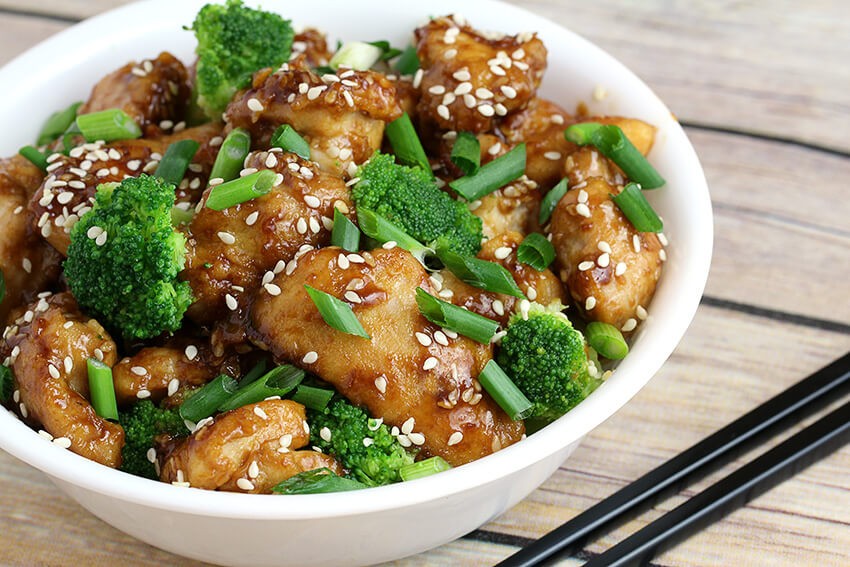 Source/full recipe: Tasteholics
If you love to taste keto nirvana in only 30 minutes, this chicken and broccoli stir fry is your candidate. The whole mean can be prepared in under 30 minutes. It tastes great with rice. Perfect for busy ladies and moms who are always on the go. Perfect for the whole family to enjoy as well.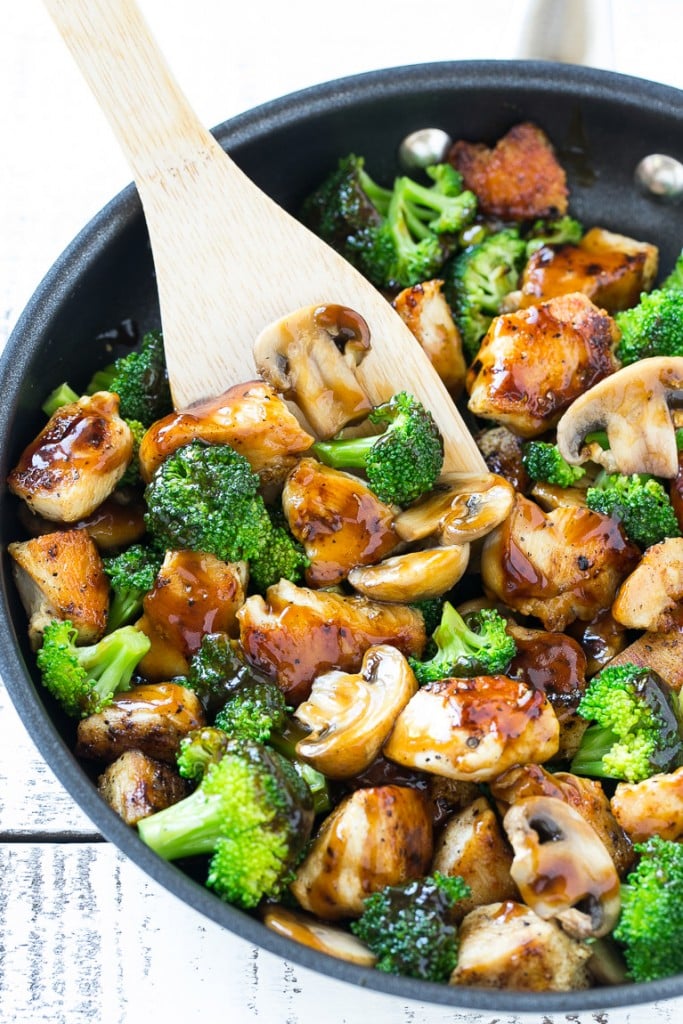 Source/recipe: Dinner at the Zoo
This steak kebabs with chimichurri looks and tastes great. It brings to mind memories of  "Turkish delight." Tasty steak kebabs with chimichurri will be perfect for a calm sunday meal. It would also be great for a family picnic on a fine summer afternoon. Best of all, you can also serve them to delight your guests. Not to mention its fitness and ketogenic weightloss benefits.
Source/full recipe: Skinnytaste
You can call it the "golden keto." Whatever you call it, this cauliflower crust grilled cheese is made from the finest bread, butter and cheese. This keto gold can be easy and fast to prepare; make sure to "cook until golden brown on both sides and cheese is oozing out." If you are a cheese lover, this keto gold is for you!
Nutrition Facts:
One grilled cheese yields;
374 calories,

29 grams of fat,

8 grams of carbs

23 grams of protein.
Source/full recipe: The Iron You
Here's a quick tip from the recipe developer: "One great thing about Mexican recipes is they are both comforting in the winter and refreshing in the summer!" True or false? Well, the proof is in the eating! Maybe you should try this low carb chicken enchiladas recipe; then comment below to let us know if this is true or not.
Source/full recipe: Wholesome Yum
In a world where cauliflower and buffalo come together, they give birth to "buffalo cauliflower wings." With these buffalo cauliflower wings, keto has never looked so good. And never tasted so good. Reach for your fork, dip it in your favorite sauce and dig in…voila! You have total keto nirvana. It's like food from the gods. Pure keto bliss. "You have arrived!"
Source/full recipe: Wholesome Yum
With a name like "Keto Chorizo", you bet it's gotta be good! And it doesn't disappoint. We can say when it comes to Keto Chorizo, all that glitters is gold.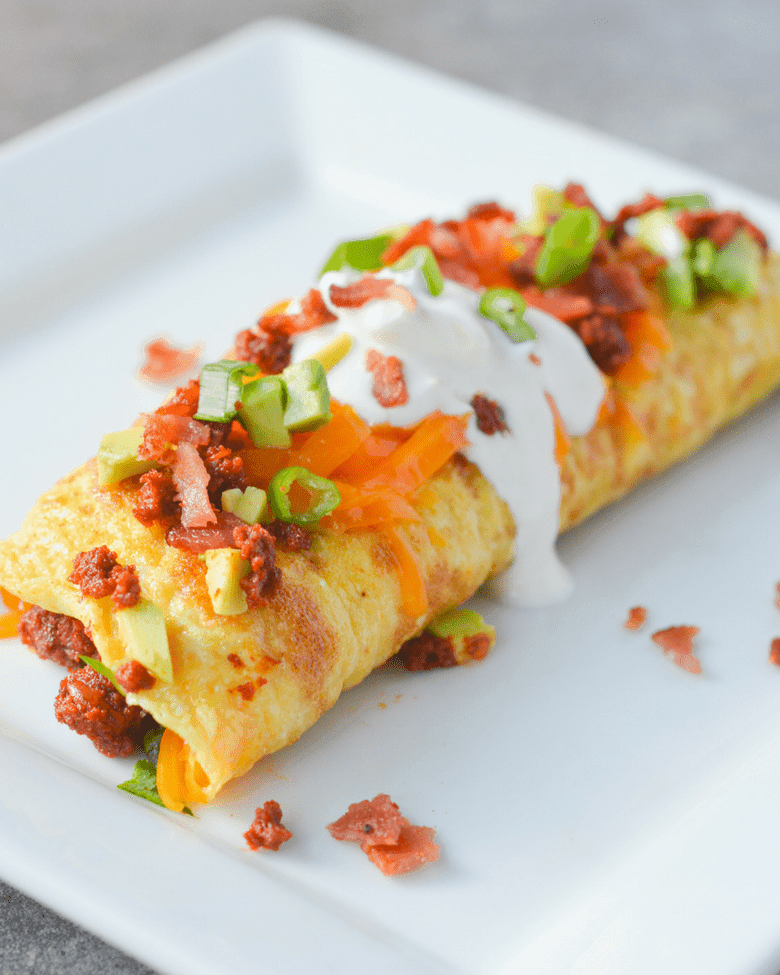 Source/full recipe: Hey Keto Mama
8 Ketogenic Dishes That Will Make You Fall in Love with Keto Recipes: Conclusion
If you have ever wanted to start a ketogenic lifestyle, the above yummy keto dishes will make you "surrender" and fall in love.
On the other hand, if you are a keto pro, these yummy keto dishes are some of the reasons why you are still a keto believer.
We hope you love our handpicked ketogenic dishes. Cheers!
Referral Disclosure: we are members of the Amazon Associates Referral Program and other referral programs. There are referral links on this page and we may receive a small commission from your purchase if you click on our links and buy. There is no cost to you. Thanks for your support. We appreciate it.