Looking for the Best DIY Halloween Decorations? Love to see scary Halloween home decorations in own home?
Halloween Day is almost here again. You can use cheap dollar store DIY Halloween decorations to make your Halloween Day come alive.
On these scary Halloween days and nights, the Best DIY Halloween Decorations will be in the spotlight.
In this step-by-step, spooktacular Halloween decor guide, I will show you 36 of the most scary DIY Halloween decorations.
Halloween decorations are the trickiest things to do because you need to make your home look amazing, decorative, and scary at the same time.
There are referral links on this page, and I may receive a small commission, at no cost to you, if you purchase through my link. Thank you.
Moreover, these decorations must be creative enough to attract adults, youngsters, toddlers, kids, and teens because Halloween is an occasion to enjoy for everyone in the family.
Here are 36 DIY Halloween Decorations to help you pull off a spooktacular Halloween decoration without breaking the bank;
1. DIY Floating Witch Hat Luminaries
Make cone-shaped hats with cardboard, add some lights in them. Now, hang them around, turn off your home lights and turn on the hat luminaries. This is one of the scariest DIY Halloween Decorations EVER!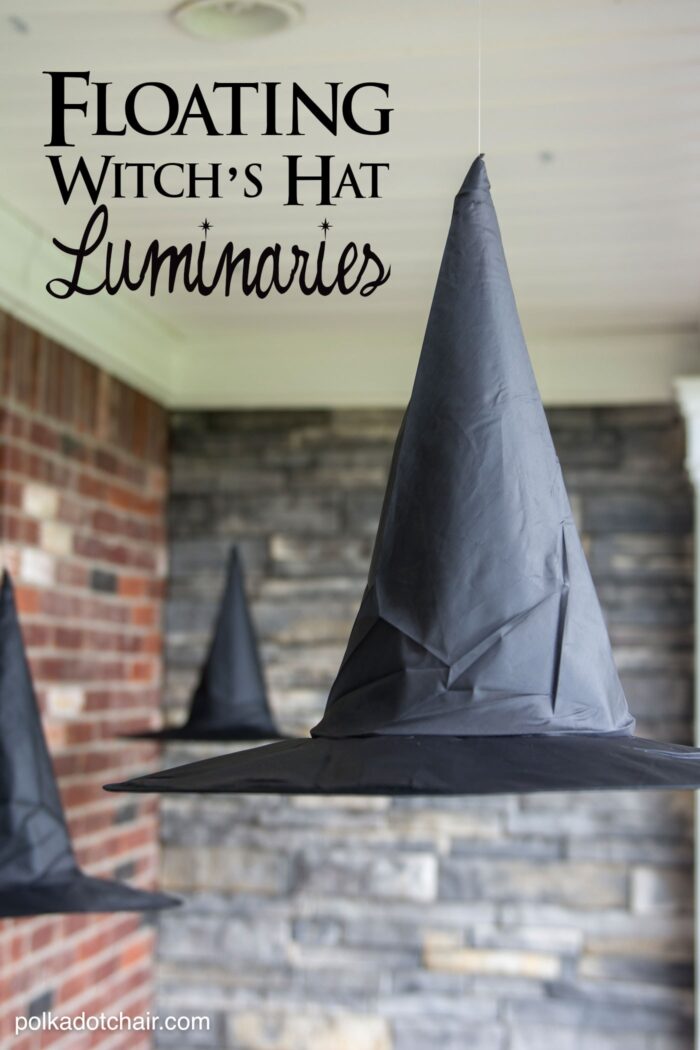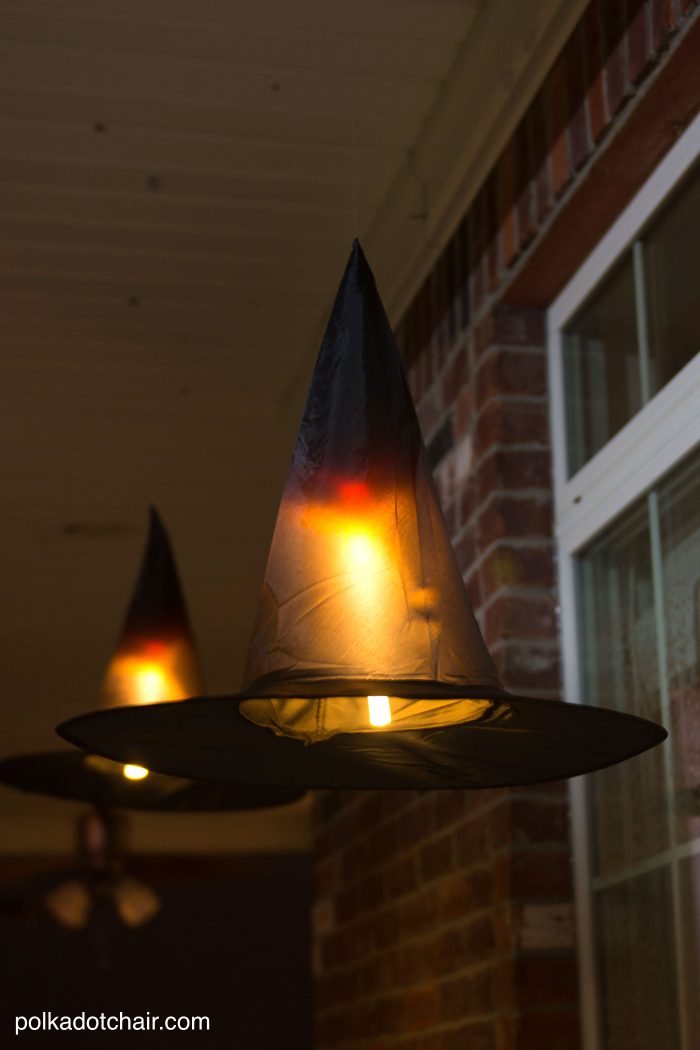 Source: Polkadot Chair
2. Bottled Halloween Spirits
Who doesn't have empty milk bottles at home? Well, we all have and they are plenty so first DIY Halloween Decorations idea is to make ghosts with Halloween bottle. Use marker to make face on the bottle, put a light in it. Light bottles in the night and see the scary scene.
Source: Tito's Vodka
3. Ghosts Hanging in Pathway
Pumpkins turn into ghosts…Only on Halloween Day!
Source: Balsam Hill
4. Plastic Pumpkins Doorlace
You can find plastic pumpkins in any shop during Halloween season for DIY Halloween Decorations. Attach all these pumpkins together by using thread or glue. Put them on the entrance door and scare the living out of everyone.
Source: Vova
5. Ghosts in Balcony
You don't need so many things but just plastic paper and your husband. Put the plastic paper on your hubby and give it the shape of his body and face. Use glue to keep the shape. Hang it in the balcony. It will be best DIY Halloween Decorations in your area.
Source: Christopher Ryan
6. Goosebumps Creating Giant Spider Webs
For this DIY Halloween Decorations, you need threads and some toy spiders. Get bigger spiders. Spread threads all over your home like spider net and glue the spider on the wall.
Source: Amazon.com
7.  Halloween Light House
Use different colored lights, spread them all over and give mysterious look to the surrounding; one of the simplest DIY Halloween Decorations.
Source: Safebee.com
8. Tombstones in Backyard
Make boxes with cardboard box, put names of descendants or your names on them to make it funny. Put them in the backyard and scare everyone.
Source: Better Homes & Gardens
9. Spiders in the ice
Use spider toys, put them in the ice maker along with water and freeze. Serve to guests to put scary creepy ice in the water.
Source: That's What Che Said
10. Little Scary Sweet Ghosts
Sweets are an important part of Halloween and DIY Halloween Decorations of lollypops is sweet and scary. Use lollypops (or whatever sweet you like), cover them with white sheets, make eyes on them and tie them with ribbon.
Source: The Glutton Life
11. Blow the Pumpkin Game Decor
Use orange balloons to make a pumpkin. Blow these balloons. This will be an amazing  DIY Halloween Decorations game.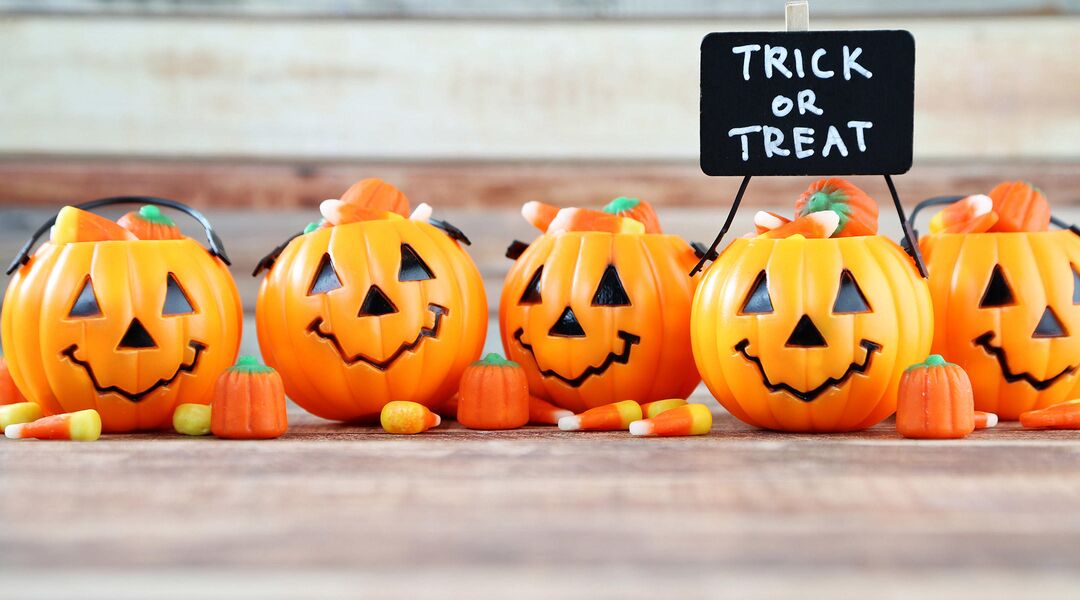 Source: The Bump
12. Halloween Pillow
Halloween is closer than you think…on your pillows….in your dreams.
Source: Amazon.com
13. Supernatural photos décor
Take a scary picture and hang it in the living room. Let everything else remain dark and light it up to scare others.
Source: Amazon.com
14. Body Parts in food
Use body parts of kids' dolls, color them in red or black and put them near the food. Or use eggs and colors into "deviled eyeballs" as shown below. This is one of the best and scariest DIY Halloween Decorations.
Source: Lights Camera Spatula
15. Scary Bats in Room
Use paper bats and paste them all over the home to scare guests.
Source: Amazon.com
16. Scary Tree with Ghost
Another DIY Halloween Decorations is to take a Christmas tree or any tree and decorate it with ghosts, skulls, dolls, crows, and pumpkins.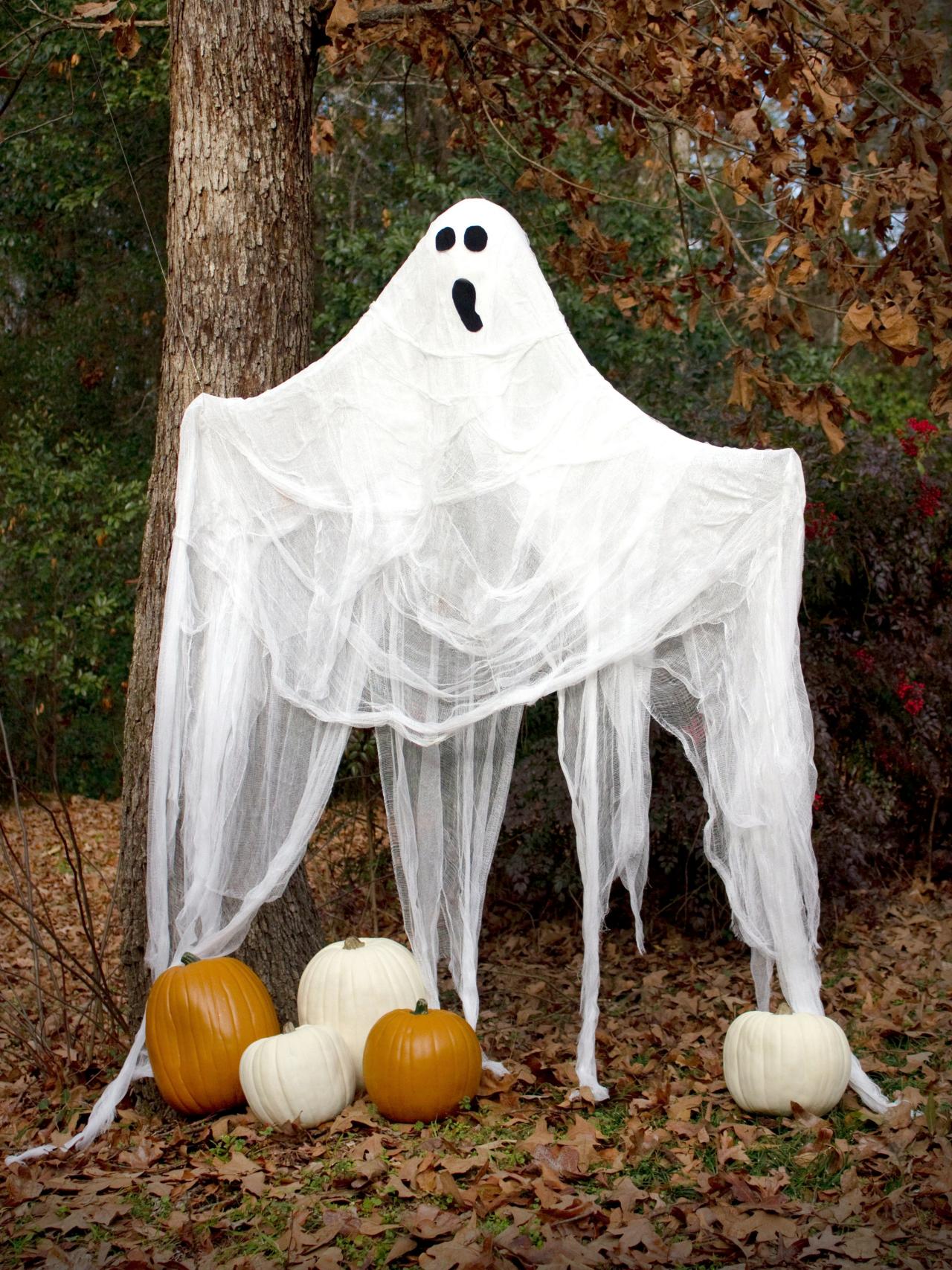 Source: HGTV
17.   Skeletons on the wall
Skeletons are available everywhere during Halloween so use them to place on the roof and balconies to scare the neighborhood.
Source: Amazon.com
18. Dim All Lights
Make it dark and scare everyone during a party. The best DIY Halloween Decorations ever.
Source: Amazon.com
19. Spider Staring From Roof
Use balloons and ribbons to make a spider and hang it on the wall.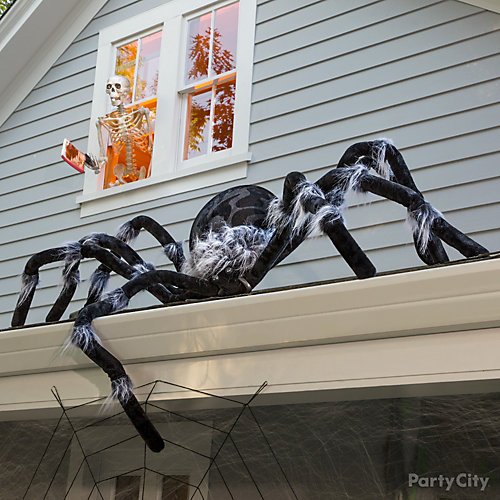 Source: Party City
20. Scary Smile of Grandma Ghost
"You are not my Grandma!"
Source: The Holiday Store
21.  Spider Attack
Spider invasion! See spiders in attack mode. Use spiders to give your home a creepy look.
Source: Popsugar.com
22. Scary Halloween Crockery
Bring Halloween to your kitchen table!
Source: Amazon.com
23. Wine Bottle Ghosts
Take wine bottles and make faces on it for the easiest DIY Halloween Decorations.
Source: minted.com
24. Bleeding Candles
Take a red crayon, melt it up, and put the melting wax on a white candle.
Source: Popsugar
25. Spider Fan
"Look ma! The creepy crawlers have come home!"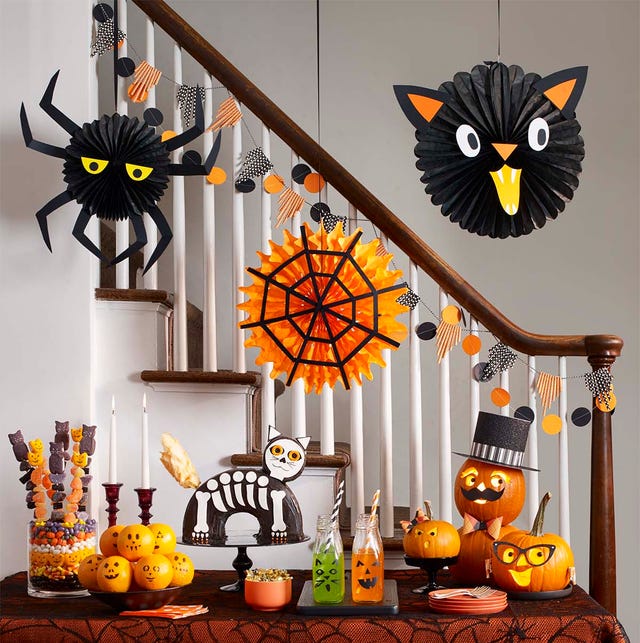 Source: Woman's Day
26. Skull & Candle
Candles and skull …. scary combo!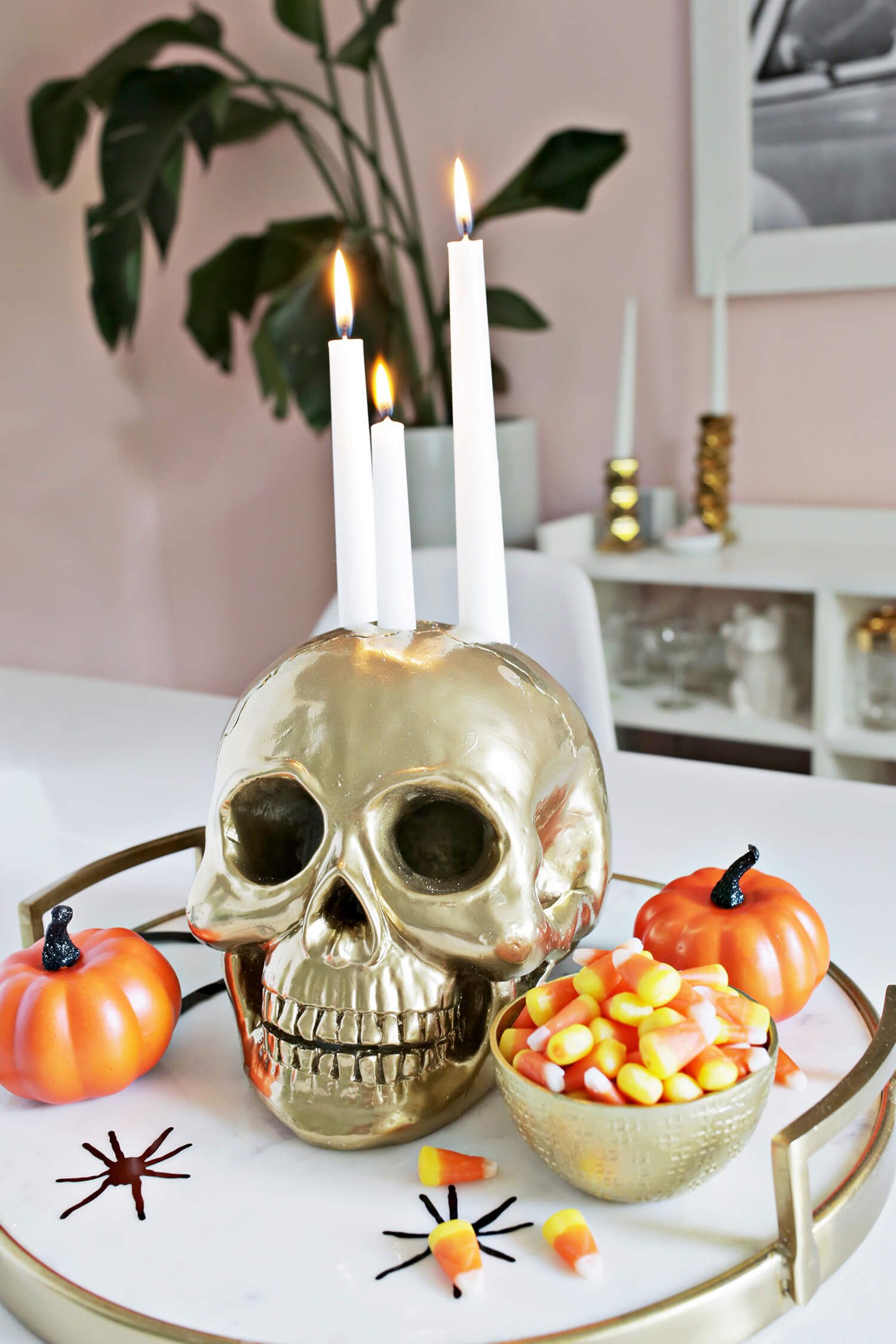 Source:  Country Living
27. Creepy Halloween Pumpkin
Take pumpkins and burn them from various places to give them a scary look. Put them in the entrance on Halloween day.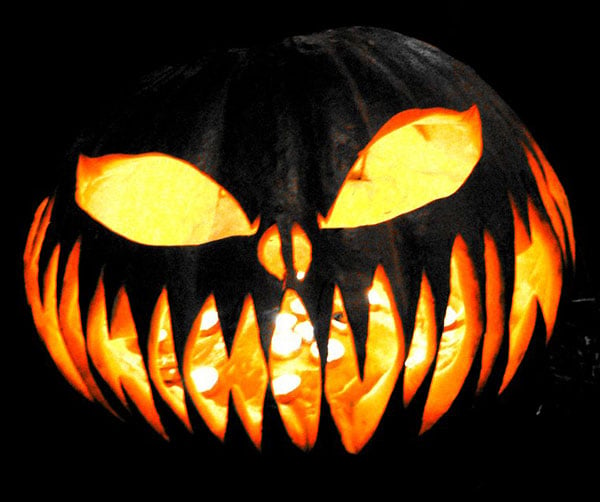 Source: Designbolts
28. Hanging ghosts
These hanging ghosts will definitely spook you…and your Halloween guests.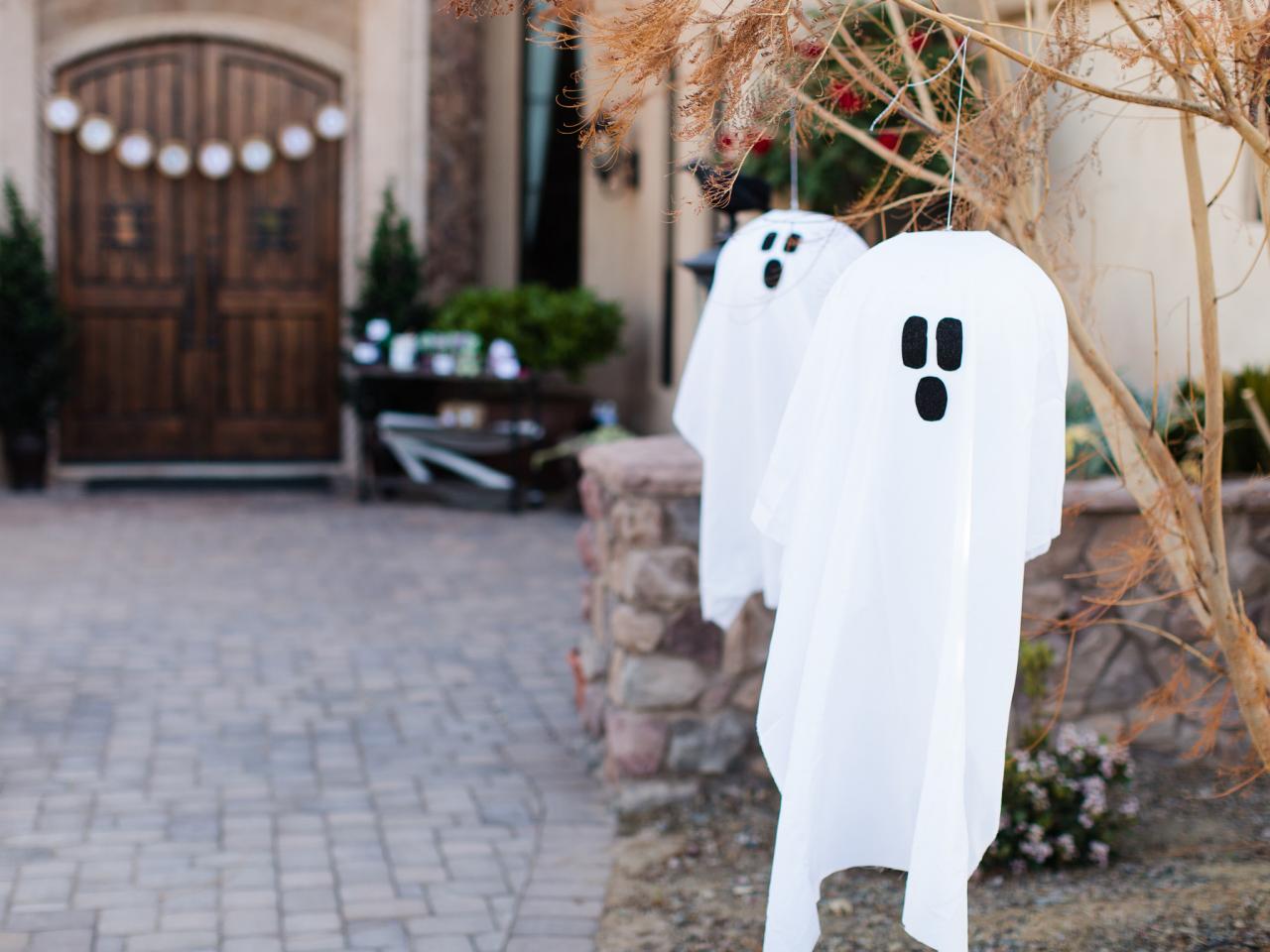 Source: HGTV
29. The Mummy Returns!
"Daddy! Daddy!! Look. The mummy has returned!"
Source: The Horror Dome
30. Minions on Halloween Day!
The minions are coming out to play…
Source: Amazon.com
31. Floating ghosts
Call in the ghostbusters! Ghosts everywhere.
Source: Sadie Season Goods
32. Creepy Family Picture
Is this the next Adams Family?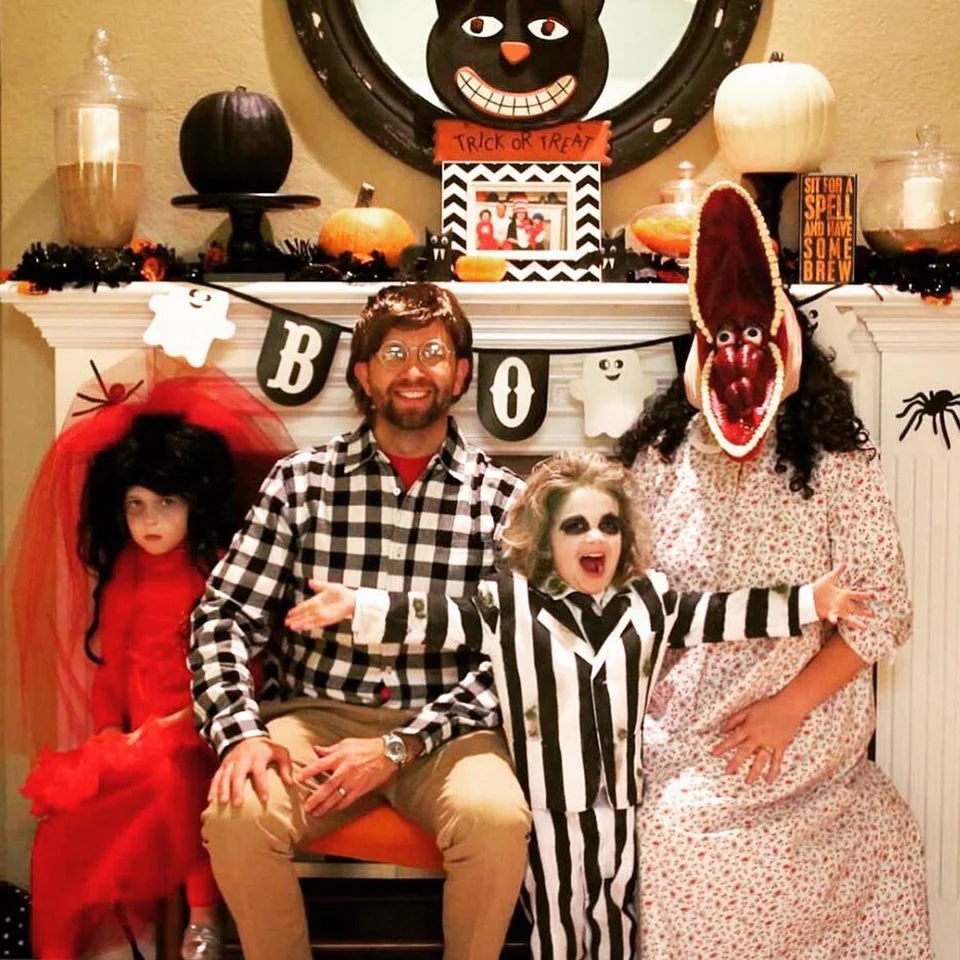 Source: Huff Post
33. Pumpkin Eaters
The pumpkins are eating each other? Oh well…. Use DIY pumpkins eating pumpkins for Halloween decorations.
Source: Hoosier Times
34. Hanging bats
Gravity-defying bats were supposed to come out in the night. Now they are here in broad daylight…oh no!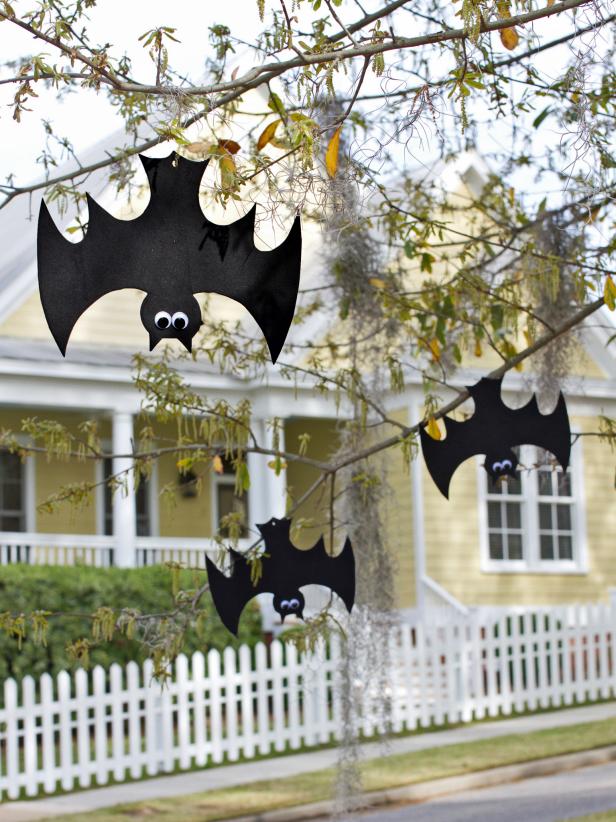 Source: HGTV
35. Scary Dolls
These easy makeup tutorials will make you look like a scary doll.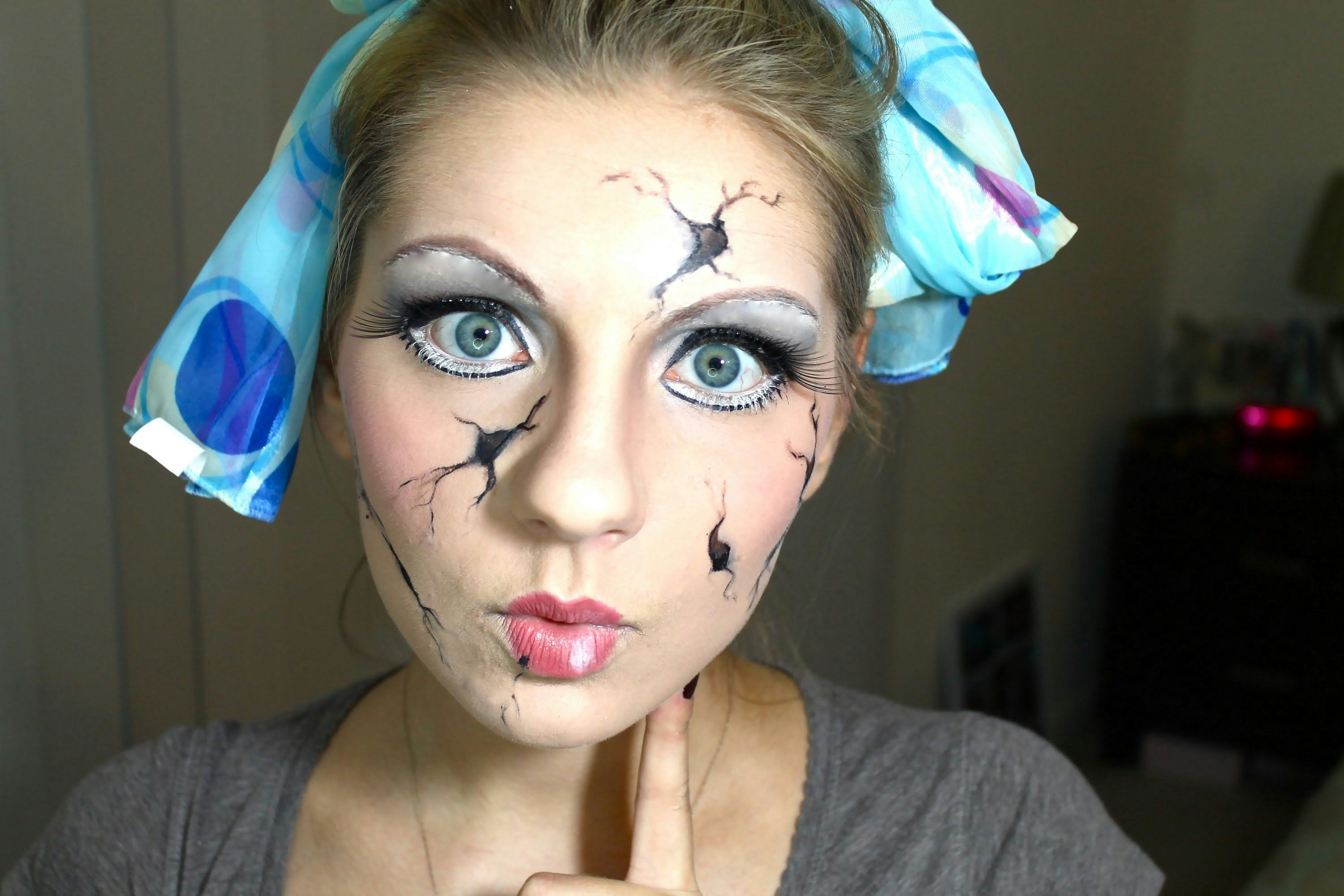 Source: Bustle
Source: Amazon.com
36. Flying witch
This Halloween day…the witches and their minions are coming out in full force!
Source: Amazon.com
36 Best DIY Halloween Decorations – Final thoughts
These are the ultimate super scary DIY Halloween decorations that are guaranteed to spook the whole family.
I hope you like them.
Happy Halloween!
Referral Disclosure: we are members of the Amazon Associates Referral Program and other referral programs. There are referral links on this page and we may receive a small commission from your purchase if you click on our links and buy. There is no cost to you. Thanks for your support. We appreciate it