For living a healthy life, it is essential to choose the right food to eat. The right diet is the diet that tastes great and helps you to stay healthy at the same time.
To make this possible, Weight Watchers offers some of the best healthy diet ideas for Americans. Weight Watchers meals help you to eat better and lose weight too.
Weight Watchers also have killer desserts that will blow you away. And this post is intended to highlight some of the coolest Weight Watchers desserts. (there are referral links on this page; see our disclosure below)



So, here are 15 best Weight Watchers desserts that you must consider eating to control your weight:
1.   

Cookies and Cream Tortoni
Cookies and cream tortoni is one of the best Weight Watchers desserts that you should eat to maintain your body weight. It contains 9 sandwich cookies that are made of reduced-fat chocolate, 3 ounces of fat-free vanilla pudding, 1.5 teaspoons of melted butter, half teaspoon of vanilla extract and half cup reduced-calorie topping. All of these are a perfect source of nutrients and vitamins that will nourish you and help you stay healthy.
2.   

Butter Finger Pie
Butter finger pie is another healthy food that you should eat. It contains low-fat graham crackers, butter finger crushed candy bar, fat-free cool whip, light chocolate syrup, and sugar-free caramel syrup. Add this recipe to your diet and have a controlled body weight.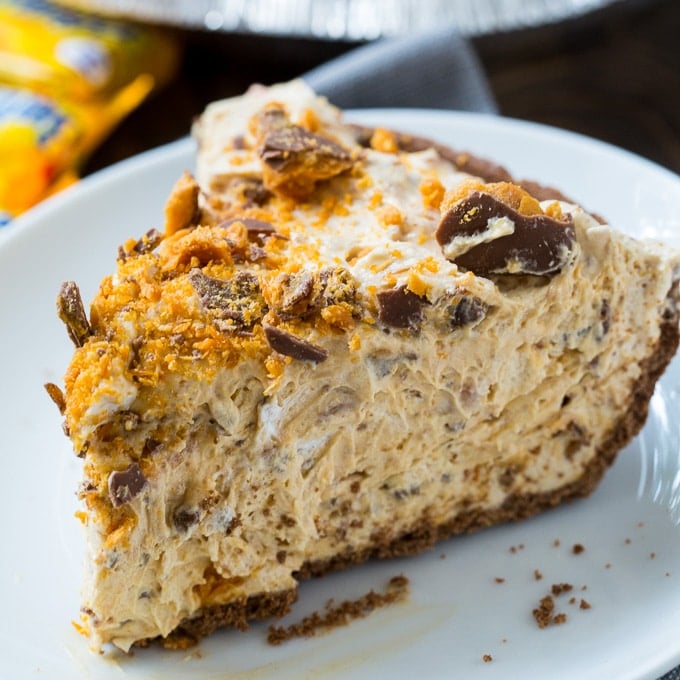 Source: Spicy Southern Kitchen
3.   

Peanut Butter Whip
This Weight Watchers dessert contains peanut butter or peanut butter powder, fat-free whipped topping, and sugar-free hot fudge sauce. All of these ingredients are mixed in a bowl. When they are perfectly mixed, freeze them into a specific shape until it becomes solid. Then prepare and serve accordingly.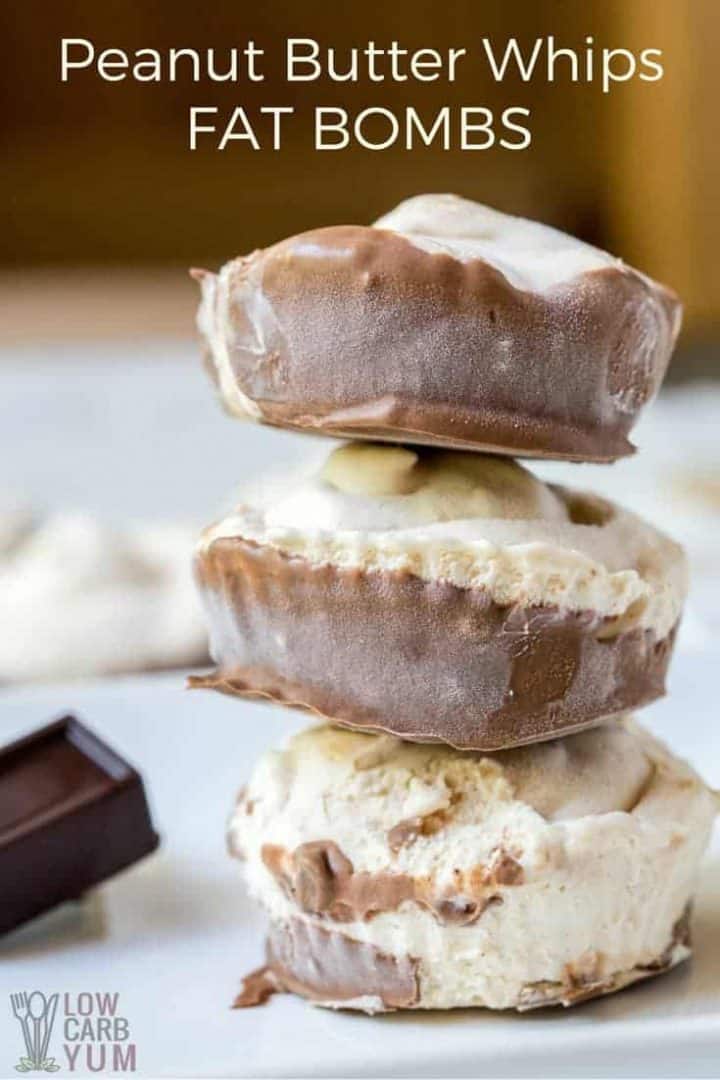 Source: Low Carb Yum
4.   

Strawberry Banana Muffins
These Strawberry Banana Muffins contain 150-gram yogurt or berry works, 1 white egg, 1 complete egg, 1 large mashed banana, 1 teaspoon of vanilla extract, 2 tablespoons of brown sugar, half teaspoon of baking powder, half teaspoon of baking soda, a cup of flour and a cup of fresh strawberries. All of these ingredients collectively offer a healthy dessert which helps to control your body weight.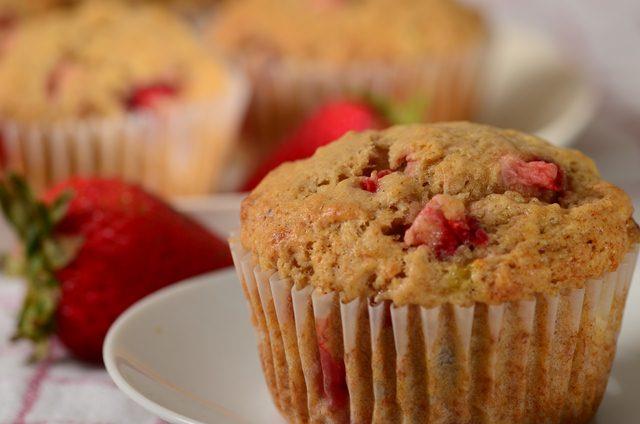 Source: Joy of Baking
5.   

Holy Moly Cannoli Cones
This dessert contains sugar ice cream, fat-free ricotta cheese, Splenda granular, some chocolate chips, sugar-free and fat-free vanilla pudding and powdered sugar. All of these ingredients collectively offer a great source of healthy nutrients.
Source: Hungry Girl
6.   

Snickers Bar Pie
Snickers Bar Pie contains fat-free cooled whip, sugar-free hot caramel topping, sugar-free hot fudge topping, low-fat graham crackers, and Snickers bars. When all these ingredients collectively offer you a snicker bar pie, you will get an incredibly tasty and healthy dessert.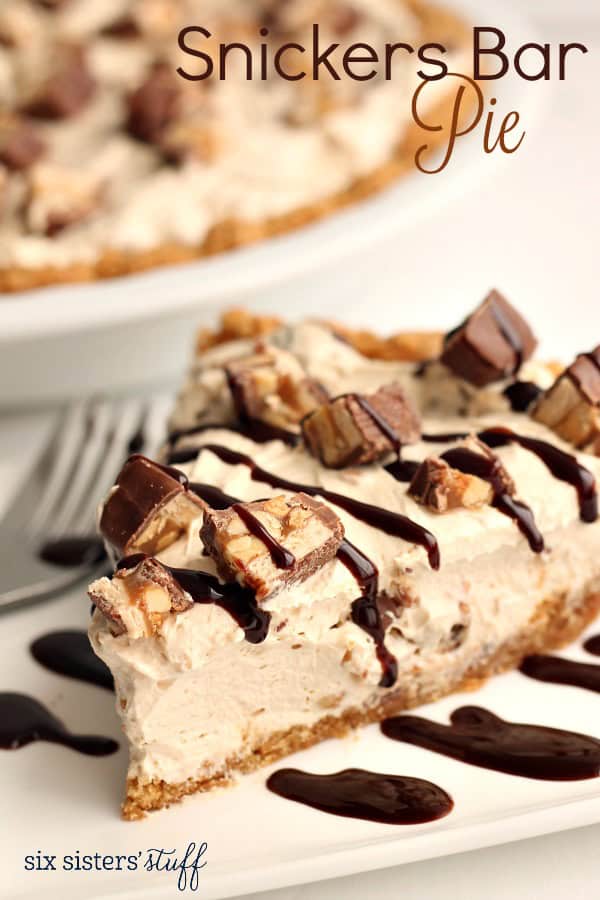 Source: Six Sisters Stuff
7.   

Iced Chocolate Brownies
This Weight Watchers dessert contains low-fat condensed milk, semi-sweet chocolate chips, unsweetened cocoa, white eggs, vanilla extract, and baking powder. All these ingredients make delicious and healthy iced chocolate brownies that are very much beneficial to your health.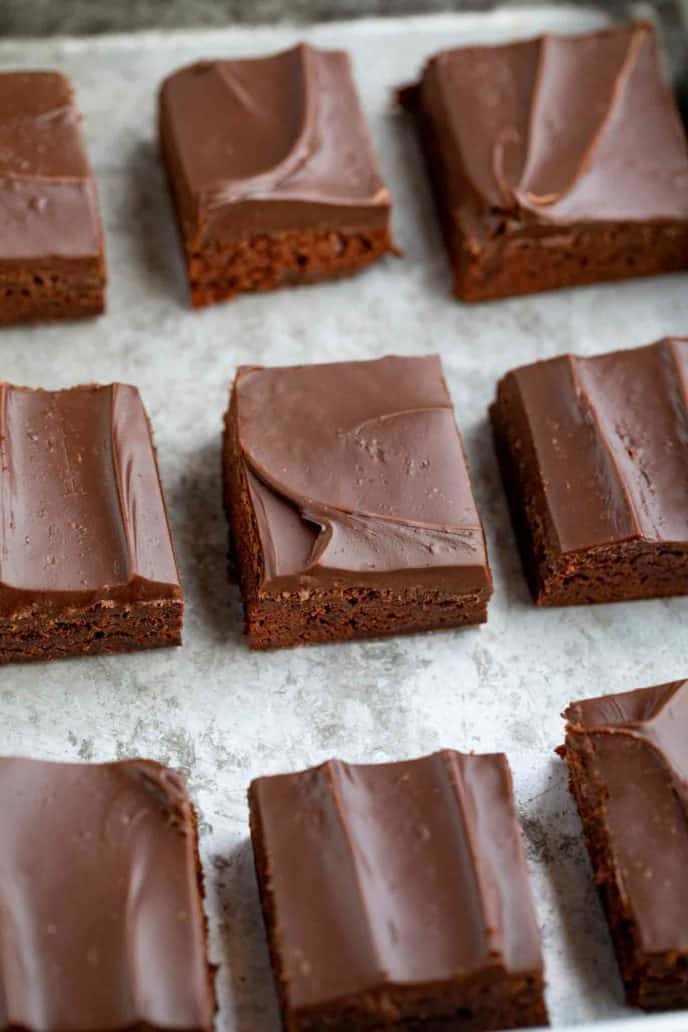 Source: Dinner Then Dessert
8.   

Mexican Unfried Ice cream
It is a healthy and most delicious Weight Watchers dessert among all. It contains low-calorie ice cream, crushed K cereal, grounded cinnamon, chocolate syrup and cherry for topping. All of these ingredients are not only amazingly delicious but also healthier for the human body.
Source: Skinny Taste
9.   

Lemon Squares  (Lemon Bars)
Lemon Squares (or Lemon Bars) are another one of the great sources of a healthy diet. It is considered one of the most effective Weight Watcher desserts because of the ingredients used in this food item.
This dessert contains 1.5 cups of flour, light brown sugar, unsalted butter, vanilla extract, large eggs, powdered sugar, and lemon juice. All of these ingredients not only offer a great taste but also make it the healthiest dessert among all.
Source: Tastes Better from Scratch
10.          

Strawberry Shortcake Trifle
Strawberry Shortcake Trifle is also one of the most delicious and healthy Weight Watchers desserts. It contains a simple food cake which you can either cut in cubes or tear into small pieces, sugar-free strawberry jello, frozen strawberries, sugar-free vanilla pudding and skimmed milk. All of these ingredients taste amazing but they collectively make a perfect Weight Watchers dessert to maintain your body weight.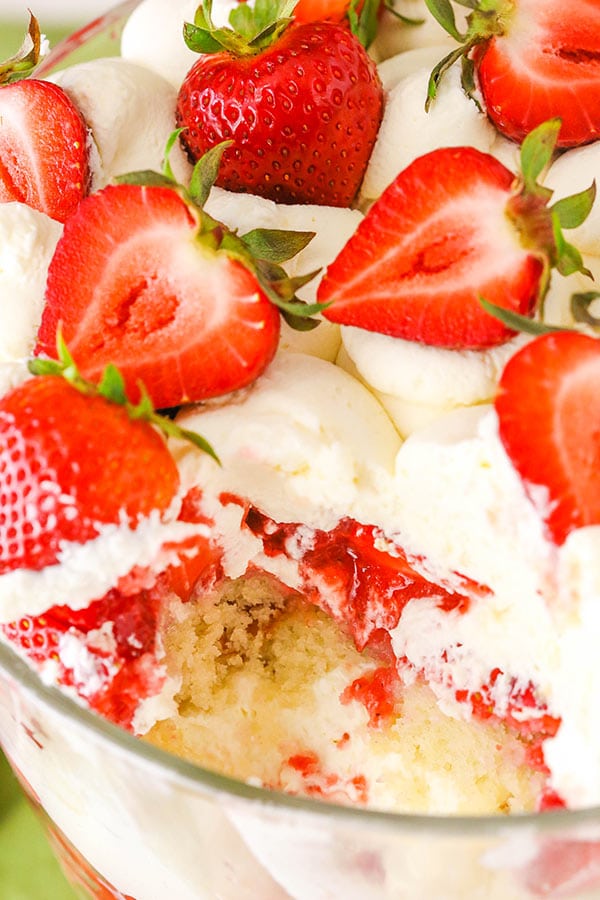 Source: Life Love and Sugar
11.          

Frozen S'mores
Frozen S'mores are also very much liked by dessert lovers. It contains low-fat honey cracker, marshmallow cream, semi-sweet chocolate chips, and frozen vanilla yogurt. All of these items are capable of offering you almost 3 grams fat, 150 calories and 6 Weight Watcher smart points. It is a wonderful dessert to eat during summer because all of these ingredients are quite helpful to deal with in the hot summer and they also make you feel healthy.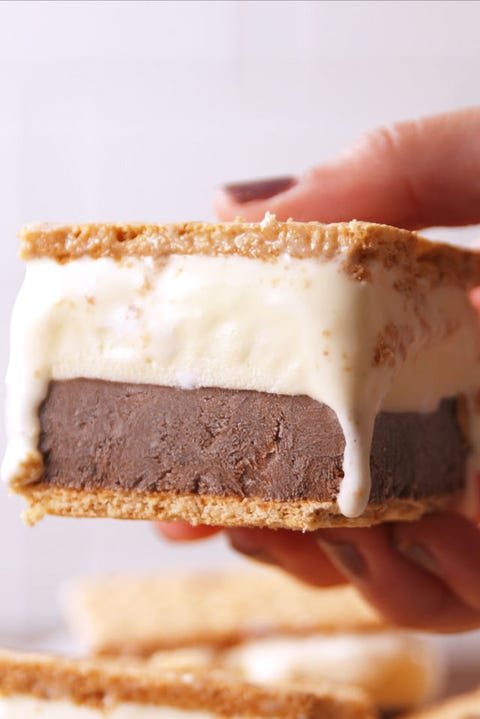 Source: Delish
12.         

  Pineapple Food Cake
Pineapple food cake does not contain many ingredients. It is a simple 2 ingredients recipe in which you will get food cake mix and crushed pineapple. It is a simple recipe of these two ingredients. It is just similar to a cake that you often purchase from any bakery.
This Weight Watchers dessert is no doubt beneficial for a healthy body structure but you should have it in moderation because it is quite heavy and can disturb your stomach if you eat it after having a heavy meal.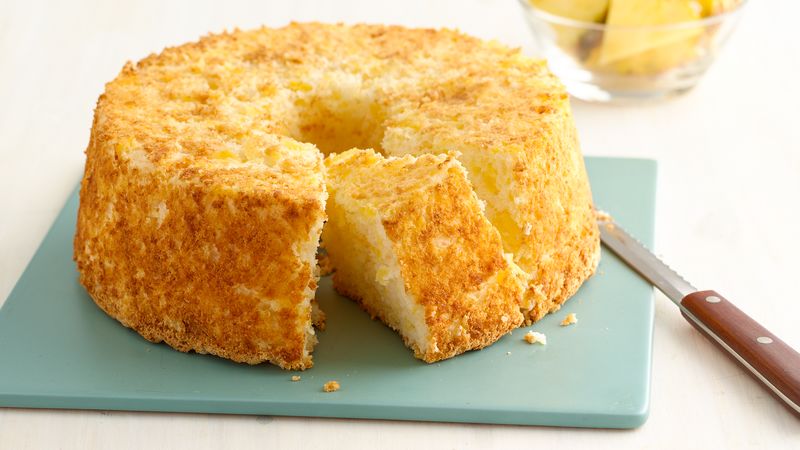 Source: Betty Crocker
13.          

Chocolate Cupcakes
Cupcakes are always liked by most of people. And if they are chocolate flavor, then people hardly resist themselves to try these delicious food items.
These chocolate cupcakes contain a food cake mix, pumpkins and powdered sugar as needed. They are baked similar to how any cake is baked in an oven. You have to just combine all these ingredients, fill the cups with mixture and bake them in an oven according to these instructions.
Source: Sally's Baking Addiction
14.          

Caramel Apple Salad
Salad is always healthy for all typesof people. It is beneficial for anybody whether you want to lose weight or not. This is the reason that caramel apple salad is highly savored by people as a dessert. It is because it not only offers nutrients and proteins but also offer an amazing taste because of its caramel touch.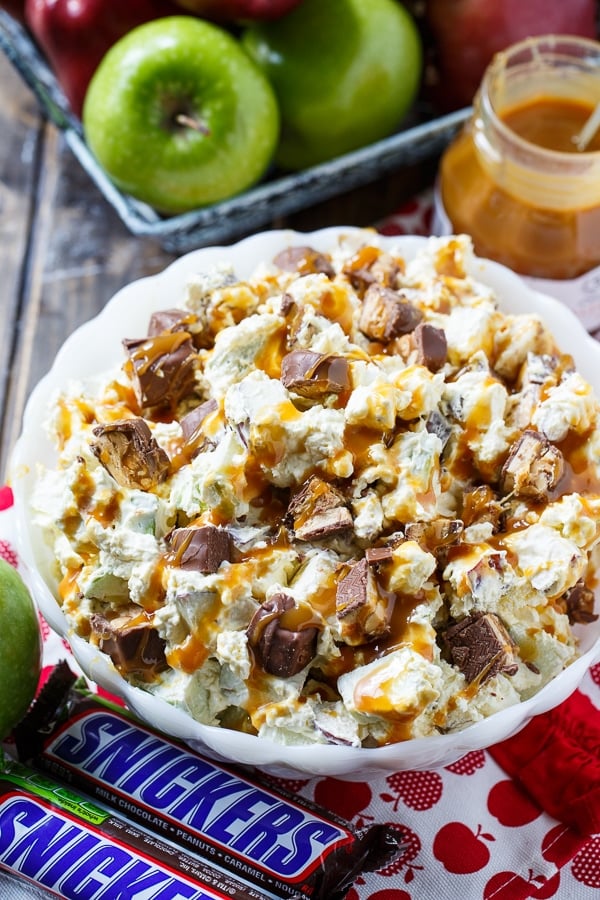 Source: Spicy Southern Kitchen
15.          

Pineapple Loaves
Pineapple loaves are a sort of cupcakes. They are also prepared in the same way as chocolate cupcakes are prepared but the ingredients of this dessert are different from chocolate cupcakes. It contains crushed pineapple instead of chocolate. Either way, it tastes great!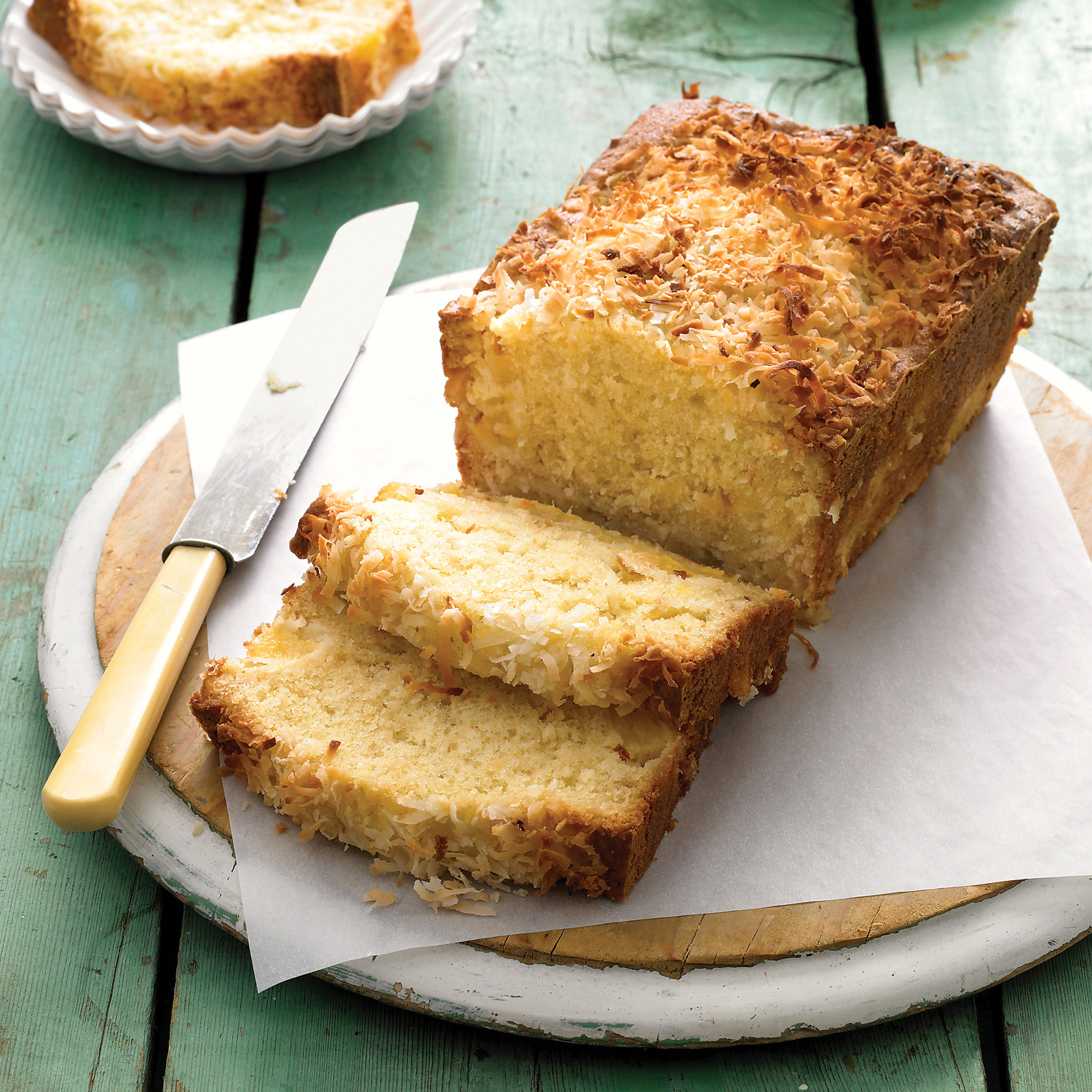 Source: Martha Stewart
15 Best Weight Watchers Desserts: Final Thoughts
Well, there you have it above: 15 best Weight Watchers desserts that are highly famous for maintaining a healthy body weight. So, consider all of these desserts, and after a great meal, reach for one of these Weight Watchers desserts and dig it! Enjoy!
Referral Disclosure: we are members of the Amazon Associates Referral Program and other referral programs. At all times, we may partner with some companies mentioned on this blog. There are referral links on this page and we may receive a small commission from your purchase if you click on our links and buy. There is no cost to you. Thanks for your support. We appreciate it